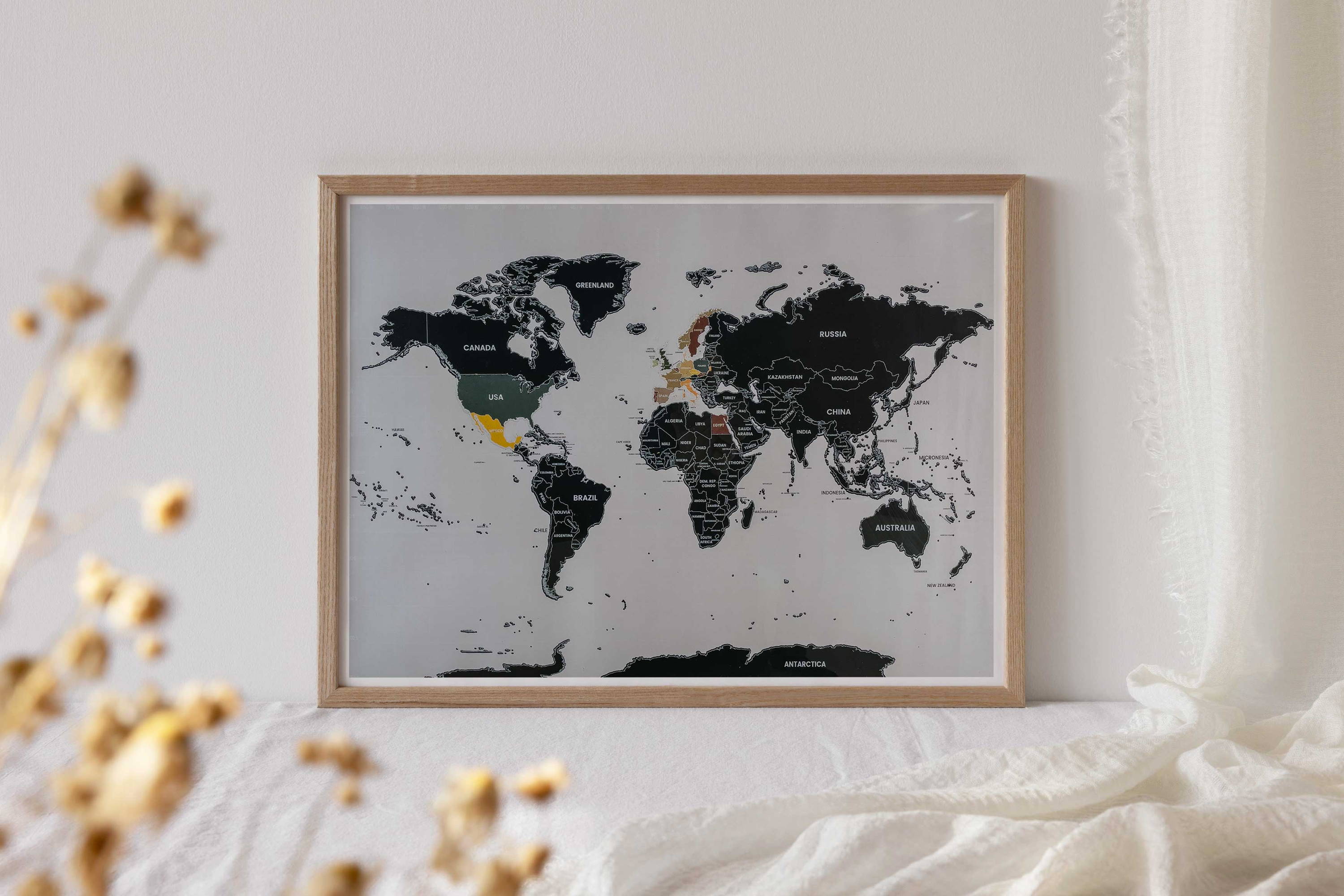 Decor your home with memories
Let this poster represent a life full of memories. With its beautiful classic design & high quality you'll be able to decor and make this a unique and personal piece of your home.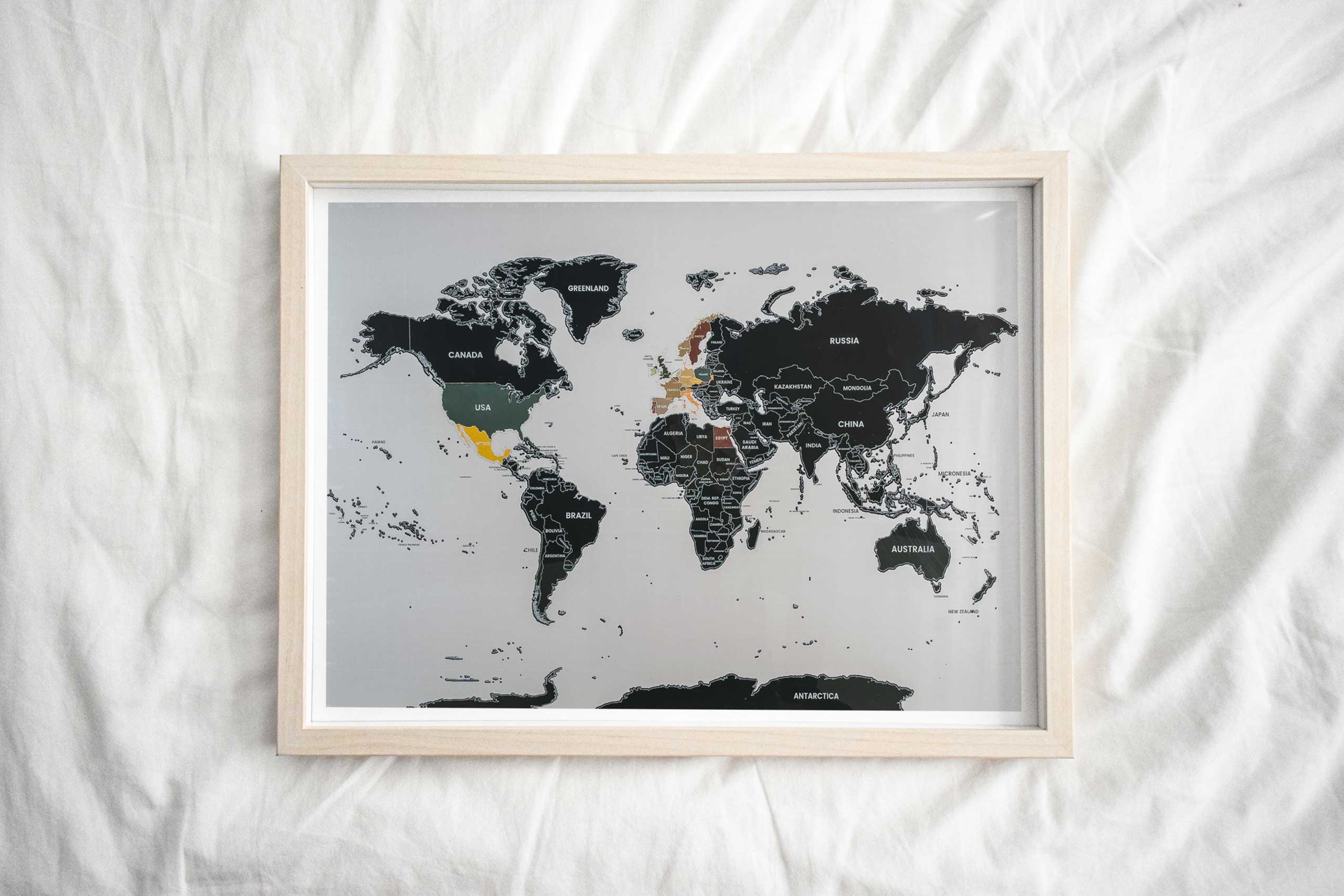 Perfect gift for the traveller
Creating your own world map with this poster is both fun and easy. It's also a great way to preserve your precious travel memories. Designed by globetrotters, for globetrotters.
Need Help? We've got you covered!
Frequently asked questions
How long is the delivery time?
The delivery time is 2-5 working days.
Which countries do you ship to?
We are currently shipping to EU+UK.
The poster is printed on a premium museum-quality 300gsm paper

How do you scratch the top layer off?
The top layer is scratched off by using everyday items such as coins. The poster also includes one scratching plectrum & a scratching pen.